Welcoming boys' and girls' teams from regional Victoria on 10 – 12 June 2023 for a football extravaganza.
Ballarat and District Soccer Association looks forward to hosting football players and visitors from Bendigo, Geelong, Albury/Wodonga, Gippsland, La Trobe Valley, Mildura, Shepparton and Warrnambool.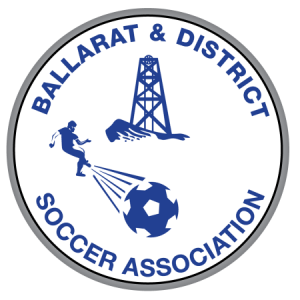 In 2022, 48 teams and almost 1,000 competitors came together for the Championships.
In 2023 we are expecting these numbers to be closer to 1,400 competitors.
It is vital that everyone involved in the tournament, whether they are players, coaches, parents, officials or supporters understand their responsibilities to ensure that all participants enjoy the event.
Click to find out more about the participating
Regional Associations.
.
INFORMATION FOR VISITING REGIONS:
FIXTURES (click to enlarge):
With thanks to City of Ballarat, matches will be played at:
Morshead Park (Ballarat Regional Soccer Facility)
Trekardo Park / Pleasant Street Reserve (Home of Ballarat SC)
Victoria Park (Home of Vic Park SC)
[standby: St Georges Reserve (Home of the Sebastopol Vikings FC)]
Ballarat Regional Soccer Facility
Morshead Park, 910 Pleasant Street South, Ballarat
Ballarat Soccer Club
Trekardo Park / Pleasant Street Reserve, Pleasant Street, Ballarat
Vic Park SC
Military Drive, Victoria Park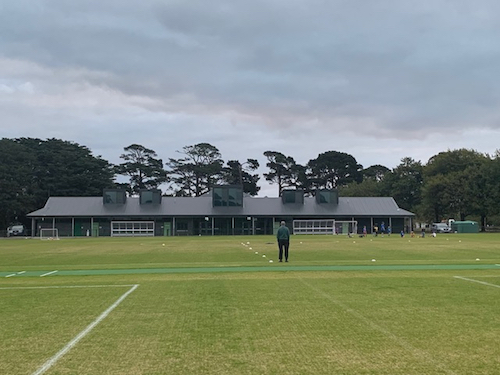 2023 Tournament Major Partners
Thank you to all of our Sponsors and Partners!
Contact us to support our tournament and see your logo here!
.
2023 Country Champs
Players Conduct
• Play by the Rules and within the spirit of the game;
• Do not argue with other players, coaches or officials.
• Control your temper. Verbal abuse of officials or other players, deliberately distracting or provoking another person is not acceptable or permitted ;
• Maintain your focus and work hard for yourself and your team;
• Be a good sport and be prepared to acknowledge good play whether it is from your team or the opposition;
• Treat all players as you would like to be treated. Do not interfere with, bully or take unfair advantage of another player;
• Cooperate with your coach, team mates and opponents. Without them, there would be no competition;
• Play for your own enjoyment, and not just to please parents and coaches;
• Remove all jewellery prior to training and match play, as it is a hazard to you and those around you;
• Do not accept or use any banned or unauthorised drug(s), including the consumption of alcohol at any time.
2023 Country Champs
COACHES & PARENTS CODE
• Develop and enhance respect between players, opposition coaches and the decisions of the match official;
• Praise and encourage all participants;
• Remind all players to play within the spirit of the game at all times;
• Do not tolerate unsporting behaviour
• Ensure players are good sports and ensure each team member shakes the hand of their opponents at the conclusion of every match;
• Remember the actions of yourself and your team is reflective of the perception others take away with them.
• Remember that children play the sport for their enjoyment, and not yours;
• Encourage all children to participate, do not force them;
• Focus on the child's efforts and performance rather than the result (that is, winning or losing);
• Encourage children to always participate according to the rules;
• Never ridicule, yell at a child for making a mistake or losing a game;
• Remember that children learn best by example, so applaud good play by both teams;
• Support all efforts to remove racial and religious vilification, verbal and physical abuse from sporting activities;
• Respect the match official's decisions and teach your child to do likewise;
• Show respect and appreciation to Club officials, including coaches, officials and administrators. Ensure any issues are raised through the correct channels;
• Do not smoke or consume alcohol near the team bench (Technical Area) or sideline.
The Ballarat & District Soccer Association is proud to represent 13 different clubs across our region.
2023 Country Champs
Where to stay? Where to eat?
We are working with local business to support our visitors for the 2023 Country Champs, and look forward to providing details of some special details.  For now for information on places to stay and things to do visit
Learn More About Ballarat